The Ruby presents: "The Good House" (R) Oct 21-25 at 7 PM Fri, Sat, Mon and Tues and 3 PM Sat and Sunday. Stars Kevin Kline and Sigourney Weaver.  Hildy Good, a wry New England realtor and descendant of the Salem witches who loves her wine and loves her secrets. Her compartmentalized life starts to unravel as she rekindles an old romance and becomes dangerously entwined in one person's reckless behavior.
Coming Soon: "Lyle, Lyle Crocodile" (PG), "Amsterdam" (R), "Black Adam" (PG-13) and "Ticket to Paradise" (PG-13)
Saturday October 29 at 5 PM – Join us for a grand Halloween event! Historic Downtown Chelan Association sponsors a costume contest for three categories: ages 0-6, 7-11 and 12-16. Prizes! Followed by the free family fun film "Hotel Transylvania" (PG).
Welcome to Hotel Transylvania, Dracula's lavish five-stake resort, where monsters and their families can live it up and no humans are allowed. One special weekend, Dracula has invited all his best friends to celebrate his beloved daughter Mavis's 118th birthday. For Dracula catering to all of these legendary monsters is no problem but the party really starts when one ordinary guy stumbles into the hotel and changes everything!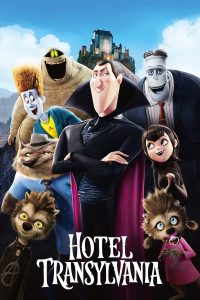 See you at the Ruby!