The Ruby continues  "Mission Impossible: Dead Reckoning Part 1" (PG-13) until Aug 10 Thursday this week .
This Friday Aug 11 we are pleased to present for two weeks "Barbie" (PG-13)  everyday until Aug 24 at 7 PM Fri, Sat, Mon, Tues, Wed, Thurs and 3 PM Sat and Sunday. (No Sunday evening show) Barbie and Ken are having the time of their lives in the colorful and seemingly perfect world of Barbie Land. However, when they get a chance to go to the real world, they soon discover the joys and perils of living among humans.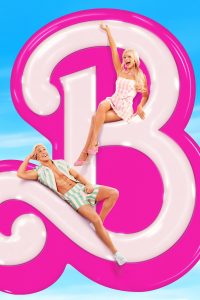 Coming soon:
Aug 25-31: "Oppenheimer" (R)
Sep 1-5: animated action "Teenage Mutant Ninja Turtles: Mutant Mayhem" (PG). Note that we are back on our five-day run for shows until next May.
Sep 8-12:  drama "Dreamin' Wild" (PG-13) based on a true story and was filmed in Spokane,
Sep 15-19: comedy "The Miracle Club" (PG-13).
See you at the Ruby!