The Ruby continues "Barbie" (PG-13)  everyday until Aug 24 at 7 PM Fri, Sat, Mon, Tues, Wed, Thurs and 3 PM Sat and Sunday. (No Sunday evening show.) Barbie and Ken are having the time of their lives in the colorful and seemingly perfect world of Barbie Land. However, when they get a chance to go to the real world, they soon discover the joys and perils of living among humans. Margot Robbie and Ryan Gosling have fun, supported by a great musical score.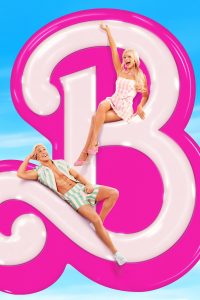 Lots of pink at our Sunday "Barbie" matinee at the Ruby!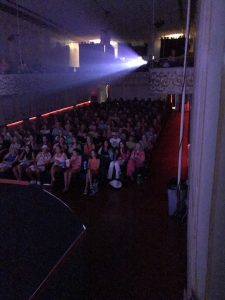 Coming soon:
Aug 25-31: historic drama "Oppenheimer" (R) and development of the atomic bomb.  Oscar- worthy Christopher Nolan film.
Sep 1-5: animated fun "Teenage Mutant Ninja Turtles: Mutant Mayhem" (PG). Note that we are back on our five-day run for shows until next May.
Sep 8-12:  drama "Dreamin' Wild" (PG-13) based on a true story and filmed in Spokane.
Sep 15-19: comedy "The Miracle Club" (PG-13) with all-star cast.
Sep 22-27: historic drama "Golda" ( PG-13) with Helen Mirren.
See you at the Ruby!